The Prize Papers in 10 Photographs
The Prize Papers in 10 Photographs
A photographic exhibition by the Prize Papers Project, presenting a curated selection of pieces from the collection. The objects and papers pictured showcase the diversity of the Prize Papers collection and demonstrate the global interconnectedness of Europe and the wider world during the age of sail.
The Prize Papers are documents and artefacts seized from foreign ships by British privateers and naval vessels between 1652 and 1815. Capturing merchant ships to disrupt enemy trade was at the time a form of warfare. The confiscated papers were used as evidence before the High Court of Admiralty to prove that the ships belonged to the enemy, and were therefore lawful 'prize'.
This collection holds 500,000 records, including logbooks, ships' papers, bills, poems, drawings and 160,000 letters. Tucked into some of these papers are small, forgotten objects, from locks of hair to scraps of silk.
Originating from across the world and written in at least 19 languages, the Prize Papers are a significant collection for global, colonial and maritime history. Many of the records have not been read since they were first written, and we are only now opening them and uncovering their secrets.
Go to the Prize Papers Project website
Stamped with the name of its owner, the Dutch merchant Jan Bekker Teerlink, this wallet was with him when he sailed from the Cape of Good Hope to Batavia and Canton between 1800 and 1804.
He collected and tucked away samples of Indian chintz and Chinese silk, dozens of packets of seeds, peppercorns, and an undelivered letter in Cantonese.
EXT 11/140
This lock of hair was sent by Anna Khatun to her husband Davit Sultan Shahamirian in 1747. The letter enclosing it, written in Armenian, was confiscated from the ship Santa Catherina, which was leased to merchants from New Julfa, Isfahan in Iran.
During the age of sail, lovers or family members often sent each other tokens of affection enclosed in letters.
HCA 32/1832
Two gold rings found during the opening of 75 still-sealed letters from the English ship Diamond of London, which was engaged in the slave trade at Elmina Castle present-day Ghana, in 1803.
The rings were made by Ghanaian artisans, who may have been enslaved, and intended for the sender's mother to comfort her after the death of her husband.
HCA 32/996
A small coffee bean found in a bundle of 'Balanced Accounts & Receipts' in the archive of Jacques Thomas, captain of a ship that sailed from Callao, Peru to La Rochelle, France in 1742.
The Prize Papers Projects ensures that artefacts as small as a single coffee bean stay protected and, wherever possible, remain with the documents that they originate from.
HCA 32/116/5
Music manuscript for voice and violin labelled 'Aria con violins' attributed to 'Don Francisco Coradin'. It is a comic song in Spanish, describing the fears of seafarers during their first voyage aboard a ship and was probably taken from a passenger on the vessel Franciscus in 1744. No other copies of the song are known to survive anywhere else in the world.
HCA 32/111B
This glass bead necklace was manufactured in Amsterdam around 1803 and intended for the slave trade in West Africa, where European traders exchanged strings of beads for enslaved people.
These particular beads were enclosed in a letter sent from Elmina Castle, in present-day Ghana, to Amsterdam intended as samples to inform future shipments.
HCA 32/996/34
Intricately folded letter
Before envelopes were mass-produced, people used paper folding and locking techniques to prepare their letters for the post. Letter folding became an art and many examples of it survive in the Prize Papers.
This letter was folded into a nonagon shape, a Masonic symbol, and was sent to Lieutenant George D'Alban who sailed to the Cape of Good Hope in 1798.
HCA 30/766
Several small notebooks that belonged to the Welshman John Davies, otherwise known as João do Santo, captain of the Portuguese ship O Vas de Lisboa in 1748.
They include three almanacks containing astronomical data used for navigation and a notebook, which John used for rough calculations, practicing his Portuguese and even writing songs.
HCA 32/157/22
This quill pen was found in a volume that belonged to Michel Le Pape, second captain of a French ship that traded with Martinique in 1747. He used the volume for shipboard administration, such as tracking sailors' wages.
The quill still has ink on it, so perhaps it was Le Pape who last used it. On the left page, there is a visible impression left by the quill.
HCA 32/143/19
Playing cards were common aboard ships during the age of sail, not just for gaming but also for a range of secondary uses, such as being repurposed as currency, business cards, IOUs or note paper.
This example shows both sides of four playing cards, which the Hamburg merchant Nicolaus Gottlieb Luetkens had used as calling cards.
HCA 30/232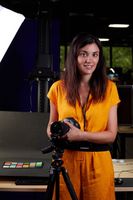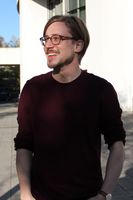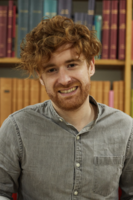 With great support from Hannah Fleming (TNA)